Kia Sorento 2007, Automatic, 3.8 litres - Durban
Sunday, 7 April 2013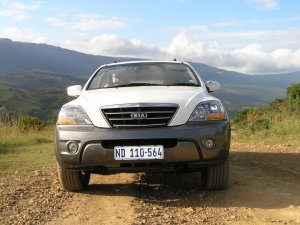 Item details
City:
Durban, KwaZulu-Natal
Model:
Kia Sorento, 3.8 litres
Contacts

Eugene de Wet

0833063464 0315649739
Item description
This vehicle is the best I have ever owned. I wish to sell it because the new Sorento I have ordered is arriving soon. This vehicle has never been off-road execept for game reserves. It has a full service history and has been maintained by Kia Umhlanga. It is the 3.8L petrol model with full house features including tow bar, new Pirelli tyres and is in "as new" condition.