Resolve secretarial services - Durban
Monday, 6 March 2017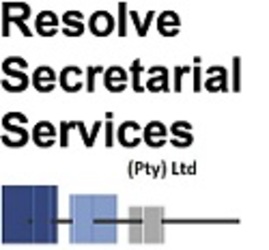 Item details
City:
Durban, KwaZulu-Natal
Contacts

NICOLE

0215911114
Item description
Resolve secretarial services (pty) ltd
register your business today! Services include but not limited to:
- private company registrations
- non-profit company registrations
- other company registrations
- shelf companies
- name reservations
- company maintenance
- close corporation maintenance
- name changes
- conversions
- amendments to memorandum of incorporation
- special resolutions
- re-instatement of entities
- deregistration of entities
- submission of annual returns
- formation of / amendments to trusts
and much more... For further assistance please contact nicole – admin@resolvesecretarial. Co. Za or visit our website www. Resolvesecretarial. Co. Za
" corporate compliance at its best "