Finance Manager - Durban
Sunday, 5 November 2017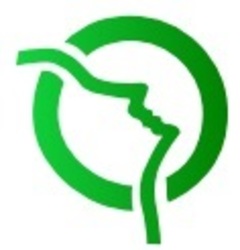 Item details
City:
Durban, KwaZulu-Natal
Contacts

Mr Corwin Philbert
Item description
Ref Number: 17005634

We are currently looking for a Finance Manager who will be accountable for working as part of a high performing team in our fast-moving healthcare company.

As the Finance Manager you will have a mix of technical accounting and shared service experience and will be able to demonstrate a range of strategic skills as well as the ability to work collaboratively across a wide range of stakeholders. You will also lead change across the Fixed Assets, Property & IT reconciliations team ensuring that a strong control environment is maintained at all times.

Qualifications:

Must have a minimum of a Bachelor's Degree. CPA, Master's Degree or MBA preferred.
Requires two to three years Healthcare Finance or Accounting experience.
Must be familiar with concepts related to Healthcare financial accounting and reporting.
An understanding of reimbursement, the month end close reporting process, and net revenue analysis is preferred.
Should be experienced working with large complex data sets and data manipulation.
Strong Microsoft Excel skills a must.
Basic knowledge of SQL, Access, or Tableau is preferred, but not required.
Must have attention to detail and ability to work independently within a team-oriented environment.
Requires strong written and verbal communication including effective presentation skills.
Must have a solid reputation and references with previous clients, contacts, partners, etc.

Key accountabilities of the Finance Manager role:

Build strong relationships with key business customer and continue to drive improved performance, both within the reporting team and the wider Business
Manage operational projects and change
Develop a continuous improvement culture and identify improvements in the control environment
Line manage, coach and develop team members, creating succession and developing talent
Implement quality assurance measures to ensure that all team output meets the expected standards
Accountable for implementing and executing comprehensive quality checks to improve the quality of output
Supporting the delivery of a centre of excellence for Balance Sheet reconciliations
Accountable for meeting agreed performance objectives and ways of working
Accountable for identifying and progressing areas for personal development.