Senior Physiotherapist - Durban
Sunday, 5 November 2017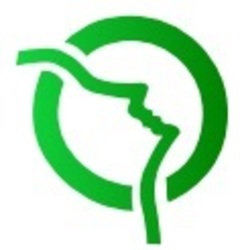 Item details
City:
Durban, KwaZulu-Natal
Contacts

Mr Corwin Philbert
Item description
Ref Number: 17001425

We are currently looking for an experienced physiotherapist. We provides a range of services including physiotherapy, remedial massage, podiatry, acupuncture and reformer pilates.

We are looking for a full time team member to take on Adams Healthcare Ltd caseload. The ideal candidate would be self-motivated, well presented and be confident to work alone but also as part of a team.

Applicants should meet the following criteria:

Able to make judgements involving complex facts or situations which require the analysis, interpretation and comparison of a range of options
Strong interpersonal skills:
Able to communicate clearly with a range of people at differing levels across the hospital, deploying a range of techniques to do this effectively
Able to support and develop staff to deliver business goals
Must be a Chartered Physiotherapist or State Registered Occupational Therapist with post-graduate general hospital experience
Must be a Member of the Chartered Society of Physiotherapy (CSP) or College of Occupational Therapy
Must be Registered with the Health Professions Council (HPC)
Knowledge of registered body and HCPC Codes and guidelines and their implications for practice
Knowledge of the Care Standards Act and Care and Quality Commission Requirements

Duties of this role include:

To manage a clinical caseload, providing physiotherapy assessment and treatment to the highest standard
To provide clinical direction for other physiotherapy staff within the team
To provide excellent customer service and promote a professional and caring environment
To ensure compliance with appropriate regulatory and best practice frameworks
To take an active role in supporting the implementation of national developments locally
To ensure the department maintains BMI Physiotherapy accreditation
Provide physiotherapy assessment and treatment for Inpatients, Outpatients, participating in these patients' pre-admission and follow-up care as appropriate.
To participate in on call rota and weekend duties as required.