Grease monkey cleaning service - Durban
Thursday, 27 September 2018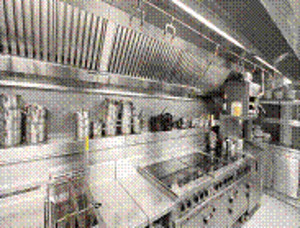 Item details
City:
Durban, KwaZulu-Natal
Contacts

Gerhard Louw

071 482 1886
Item description
GREASE MONKEY CLEANING SERVICES, one of the leading service provider in the cleaning and maintenance of commercial and Industrial Kitchen canopy extraction systems in Hotels, Hospitals, Pizza Outlets, Factory Canteens, Coffee shops / Take away's, Country Clubs, Schools, Hostels, Supermarkets Retail Outlets, Conference Centers, Convenience Catering at service stations and Old Age Retirement centers.
Our service includes the cleaning of interior and exterior canopies, and to clean ducting where accessible, cleaning of filters, replacement of broken filters where necessary, sealing of all leaks, cleaning of the motor and fan blades.
We take photos of the system before and after cleaning and can be emailed to you upon request.
A detailed laminated certificate will be provided on the completion of our work. The cleaning of the kitchen canopy systems are done in accordance with section 16 of the Emergency Services bylaws, Provincial Gazette no. 60 (SANS 1850:2014).
Recommended cleaning intervals (depending on the volume of cooking) are every 3 to 6 months. Quotations are depending on the size of the main kitchen / service area, the amount of dirt, and geographical location.
Our cleaning team is owners supervised so you can be assured of our best services at all times.
We have a proven track record with customers (Spur, Wimpy, Spar, John Dory's, Roman Pizza, Barcellos, Bluff Meat Supply, to name a few) and references can be provide on request.
Our business policies are based on trust, co-operation and a positive attitude that has enabled us to maintain reoccurring business with our customers.
Let us know how we can be of assistance to you. We are looking forward to your enquiry!
Kind regards,
Gerhard W. Louw
Contact us on 071 482 1886
info@greasemonkeycleaning.co.za
greasemonkeycleaning@gmail.com
Please visit our website (www.greasemonleycleaning.co.za)
or our Facebook page: www.facbook.com/greasemonkeycleaning.