Free website design - Durban
Wednesday, 13 May 2015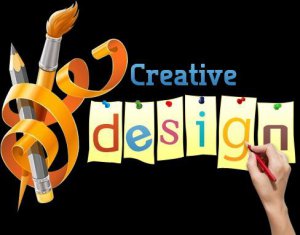 Item details
City:
Durban, KwaZulu-Natal
Contacts

Feroza

0619934588
Item description
Sa Webs would like to offer you a free design of a website for your company. The entire website will be designed for free according to your requirements and all you would have to pay for is the webhosting of that website. For a 3 page website it would be R149 a month plus vat. It is done on a month to month basis and there are no contracts so you are not obligated.


Have you always wanted a website but wasn't sure whether you could afford one?

Well look no further… for SA Webs is the answer!

With the special promotion we are running you have nothing to worry about as we take care of all the initial fees involved with setting up a website.


Upon hosting with SA Webs you will receive all of the benefits listed below:
Free web design to the value of R2500
Free usage of a co.za domain
Free search engine optimization on Google and Ananzi for the 1st year.
1 hour Free text changes per month
Complimentary R600 Google campaign voucher with conditions of an initial R200 spent.
Free Facebook set up and link integration to your website.
Free Twitter set up and link integration to your website.
Free graphical online web stats
Month to month hosting from R149.00
Unlimited bandwidth usage
CMS Gallery or CMS Page. ( Content Management System which will allow you to upload and update images or content about specials etc. )
Free 4 field enquiry form.
Spam Filter
Mail2web (Worldwide online email access)
No contracts
99% Uptime on our servers
Free evaluations on your current website

Our hosting solutions are reliable and stable which is the foundation of any
successful website.

Web Site Packages:

Here are pre-priced web site packages that you can use in making your web
presence a reality.
If you do not find what you are looking for, Please Contact us to discuss
the custom development of your on-line web presence.
Hosting is a crucial part of any web site. At SA Webs we provide fast and
reliable website hosting at competitive rates.

3 page website - R149 pm
5 page website - R199pm
7 page website - R249pm
10 page website - R299pm
All packages include benefits mentioned above
We also offer .com, .net, .org, .biz & .info
We also offer internet connectivity including dial up, ADSL and 3G.
Additional emails are charged at R15.00 per mail box.

Please feel free to contact me should you require any further information.

Kind Regards
Feroza
sales4@sawebs.co.za
0861 10 11 52(t)
031 303 96 77(f).