Online English Language Consultants - Durban
Tuesday, 11 August 2020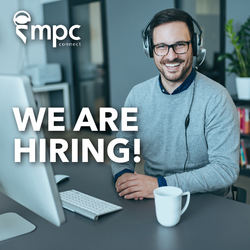 Item details
City:
Durban, KwaZulu-Natal
Contacts

MPC Connect
Item description
AN EXCITING OPPORTUNITY EXISTS FOR YOU WITHIN THE E-LEARNING INDUSTRY!

If you've ever considered teaching English online, then you're on our radar. We have full-time, part-time and weekend shifts to fit around your schedule based in our centres Johannesburg, Cape Town, Port Elizabeth, Durban and Pretoria.

You don't need to be a qualified teacher to apply for this entry-level position, it's open to anyone who has a completed Bachelor's Degree in any field.

Visit our "CAREERS" page to find out more! www.mpcconnect.co.za/careers
Or send your updated CV with a copy of your completed Bachelor's Degree directly to hello@mpc.co.za

Should you not receive a response from us within 14 days, consider your application unsuccessful.