DJI phantom 3 professional brand new in box drone - Durban
Tuesday, 3 May 2016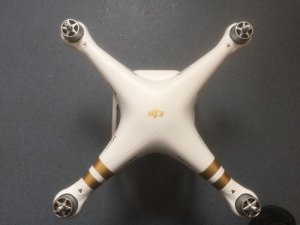 Item details
City:
Durban, KwaZulu-Natal
Contacts

stan
Item description
The stunning DJI Phantom 3 Advanced Drone is revolutionising the world of aerial photography.

Achieve the footage you never thought you could

Imagine spectacular, immersive footage at your fingertips, capturing content you once only thought possible in Hollywood. With beautiful resolution and lucid colourings, your Phantom 3 Advanced is designed to make you the creative director of your holiday footage, your wedding day or your adventure. With an integrated, stabilized camera, and all new powerful app, the Phantom 3 Advanced really is an impressive piece of kit.

Remarkably easy to fly

The Phantom 3 Advanced flies intuitively. It is easy to get the hang if you are new to handling drones, but if you wish to perfect your skill, you can always practise on the app's virtual flying assistant. From takeoff to landing, the Phantom 3 Advanced is completely under the pilot's control - responding to your commands whilst you take in the stunning views.

Never feel like your drone is in charge of you with the ergonomically designed controller and the inclusion of an enhanced GPS system. The welcome addition of a 'return home' function increases your sense of comfort and security when flying. Even if your Phantom escapes the GPS range, it will still return safely into your hands at the single touch of a button - leaving you to create aerial art!

What makes this Phantom 'Advanced'?

A key aspect of this DJI model has been to create a live, real-time feed to your tablet or phone. All you need to do is connect your phone or tablet, and you will see a 720p HD view of everything your camera sees. This clear and immersive view helps you to achieve that perfect shot or sequence, made possible by state of the art DJI Lightbridge image transmission technology.

Durable and resilient

The upgraded Intelligent Flight Battery boasts integrated sensors that let you know the status of your battery in real time, so you always know when is the right time to recall your Phantom. Recharge efficiently with an upgraded charger for substantially reduced charge times.

Powerful flying for powerful shots

Each motor of the Phantom has the power and precision required for an easy, assured flight. To add to this, brushless motors work effortlessly to make your Phantom 3 Advanced speedy, agile, and super responsive.

A versatile vision

The Phantom 3 Advanced benefits from Vision Position technology, which allows you to fly your camera indoors, bracingly low to the ground and even in GPS-free areas. This increased flight flexibility has opened up new and exciting possibilities for you and your drone.

Experience a new view of your world, over distances up to 2 km with the beautifully designed DJI Phantom 3 Advanced Drone.