SAFE Machine on sale: The best alternative to movement of cash for your business - Durban
Wednesday, 28 September 2016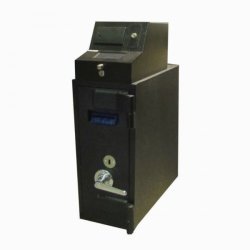 Item details
City:
Durban, KwaZulu-Natal
Contacts

Samantha

0813210177
Item description
With the growth of your business you need not spend time worrying about movement of cash in and out of your premises.

For peace of mind and care-free solutions at your fingertips CASH MANAGEMENT has never been so EASY!

Ideal for small business
Best category of safe available, Category 2
Automatic Cash Management
Key and Lock Management
Counterfeit detection
Heat and vibration senses
Integration is easy with other systems

BECAUSE THE SAFETY OF YOU, YOUR BUSINESS AND EMPLOYEES MATTER!

This is why you need the CM2400: 2000 Note Capacity
Peace of mind
Low risk Convenient, Safe and Effective
3 Day Cash-In-Transit
Ensures good Cash Register Management: There is sufficient money in register and reduces risk of theft.
For every R1000 drop in CASH SAFE, money is insured as well as Cash-In-Transit
Can process cash operations up to R150 000 per day.
Authorized access to Owner and Manager Machine is fully secured and cannot be uprooted by third-parties.

With less than 6 months of use the CM2400 is NOW at a PROMOTIONAL OFFER of R2400 per month.

Note: Terms and Conditions apply.