New moringa tea in durban - Durban
Thursday, 24 July 2014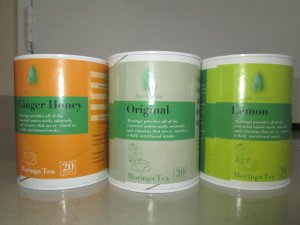 Item details
City:
Durban, KwaZulu-Natal
Contacts

Neil Pillay
Item description
New anti-oxidant rich Moringa tea now available in Durban.

Moringa has more than 47 antioxidants, more than Green teas and Rooibos. It also has nutrient rich- all the amino acids, vitamins, minerals and a host of health promoting

phyto-compounds. Moringa has been featured on "The View" and "The Dr. Oz Show" as a way to jump-start your day and re-energize your life.
Moringa tea comes in 3 delicious flavours: Honey Ginger, Lemon and Original.
R30 for 20 teabags.