Need to rent see details. - Durban
Thursday, 11 June 2015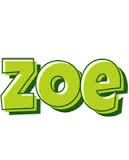 Item details
City:
Durban, KwaZulu-Natal
Contacts

karrinna

0723089811
Item description
Call 072+308+9811. Our agent is standing by your call.
We like dealing with people who do as they say
All our rentals are ready for you to move.
Lights and water are excluded in all of our rentals
Our list of current rentals. Are you ready to move.
Seaview. 5500 pm. 3. Beds lat with one parking by south way mall. Rossburgh
Bluff. 6800 pm. 3. Beds house. Armstrong road
May ville. Bonnella. 4000 pm. 3. Beds house. Kitchen lounge.
John Ross house. 6000 pm. Up market. 2 beds flat.
Sea cow lake. 2 beds house 5500 pm. Neg. Gumtree road
Sea cow lake. 2. Beds garden flat. Fully furnished. Including lights and water.
City. Esplanade. 5200 pm The grove full 1. Beds flat. . No parking.
Shall cross. 5000 pm. 3. Beds flat.
Shall cross. 4000 pm. 2. Beds flat.
Shall cross. 2500 pm. 1. Beds flat.
Verulam. Ottawa. 1. Beds flat. 2500 pm
Verulam. 3. Beds flat 3500 pm. Ottawa.
Verulam. 2. Be D's flat. 3000 pm. Ottawa
South beach. 3500 pm. Studio flat. Bay view building.
Claire estates. 2600 pm. 2 beds granny flat. Bolton road.
Isipingo 1. Beds flat 2800 pm.
Morton. 4500 pm. 3. Beds flat. Shopping centre.
Shall cross. chats worth. 3300 pm 2. Beds flat. Parking
In all our rentals, we will need your
I'd, copies
Payslips
Bank statements
Proof of employment, to ensure affordability
Full deposit.
First months rent
Lease fees are 600 rand
glenmore. 1.5. Beds flat. 4500 pm. July. This will be ready.