Eq advantedge - Durban
Tuesday, 22 January 2013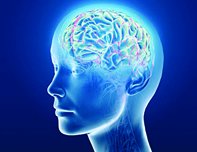 Item details
City:
Durban, KwaZulu-Natal
Contacts

Frances

031 266 8563
Item description
THE LEADING BRAIN TRAINING CENTRE!
Give yourself the advantedge with our amazing treatments, training and courses.
At our centre we strive to help children and adults to develop their true and optimal potential. We offer Hypnotherapy, Neurofeedback / Brain Training and EQ courses which help children to develop better inter- and intra-social skills to be able to manage their life better in a more and more challenging society.

NEUROFEEDBACK / BRAIN TRAINING:
Revolutionary, state of the art brain training. Train your brain to work optimally and feel great!
As seen on Top Billing! This treatment is exciting for people who want to find an alternative to medication. The person's brain is assessed first with a mini QEEG which identifies areas in the brain that do not function optimally. Those areas are then trained up or down. The client sits in front of a computer program and the program will only function if the brain is in the correct brainwave that it receives from the sensors. This trains the brain to eliminate symptoms like depression, anxiety, concentration problems (ADD/ADHD), insomnia and many more. Neurofeedback / Brain Training is like going to gym for the brain. It requires a number of sessions but once the brain is trained up your brain works permanently on its optimal level.

HYPNOTHERAPY:
Hypnotherapy is a therapy to help people reach their goals in an effective and easy way.
The hypnotic state is similar to our every day daydreaming state. The brain waves cycle down from beta to alpha and/or theta waves when one is in a hypnotic state. This enables the therapist to talk to the subconscious mind rather than to the conscious mind. Goals such as weight loss, stopping smoking, improving sleep and enhancing concentration, just to name a few, can be achieved more easily by suggestions that are anchored in the subconscious. As soon as those suggestions come from the own mind, the subconscious, the conscious accepts them more readily. This makes hypnotherapyso powerful because the mind perceives that the suggestions come from inside and are thus followed more easily.

EQ COURSES:
IQ will get you through school but EQ will get you through life!
Using an interactive, engaging, fun and most of all, educational styles of delivery, the EQ Advant-Edge Course is designed to promote Emotional Wellbeing, Socially Appropriate Behaviour, Better Understanding of selves and Others, as well as Physical Wellness. This is achieved through various lessons designed around these topics, delivered by knowledgeable facilitators with a background in the field of Psychological studies. Our facilitators have been trained to make use of sound social and psychological theory and practice, to make each lesson not only enjoyable, but practical too!

During each lesson, the children will be encouraged to interact through various play-therapy, role-play and hands-on experiences, in order to maximise understanding and absorption of the material. They will have the opportunity to act-out difficult-to-resolve issues, in a safe and facilitated environment. They will also have the opportunity to engage various senses, to amplify their comprehension in any given lesson. They will be allowed and encouraged to put any questions or scenarios to their peers, encouraging social-learning and acceptedness of self and others, in an environment which is supportive and non-judgemental.

Through visualisation and relaxation exercises, they will be taught how to take control of their emotions and self-esteem, giving them the tools to develop greater well-being and exercise equanimity, calmness and self-composure.